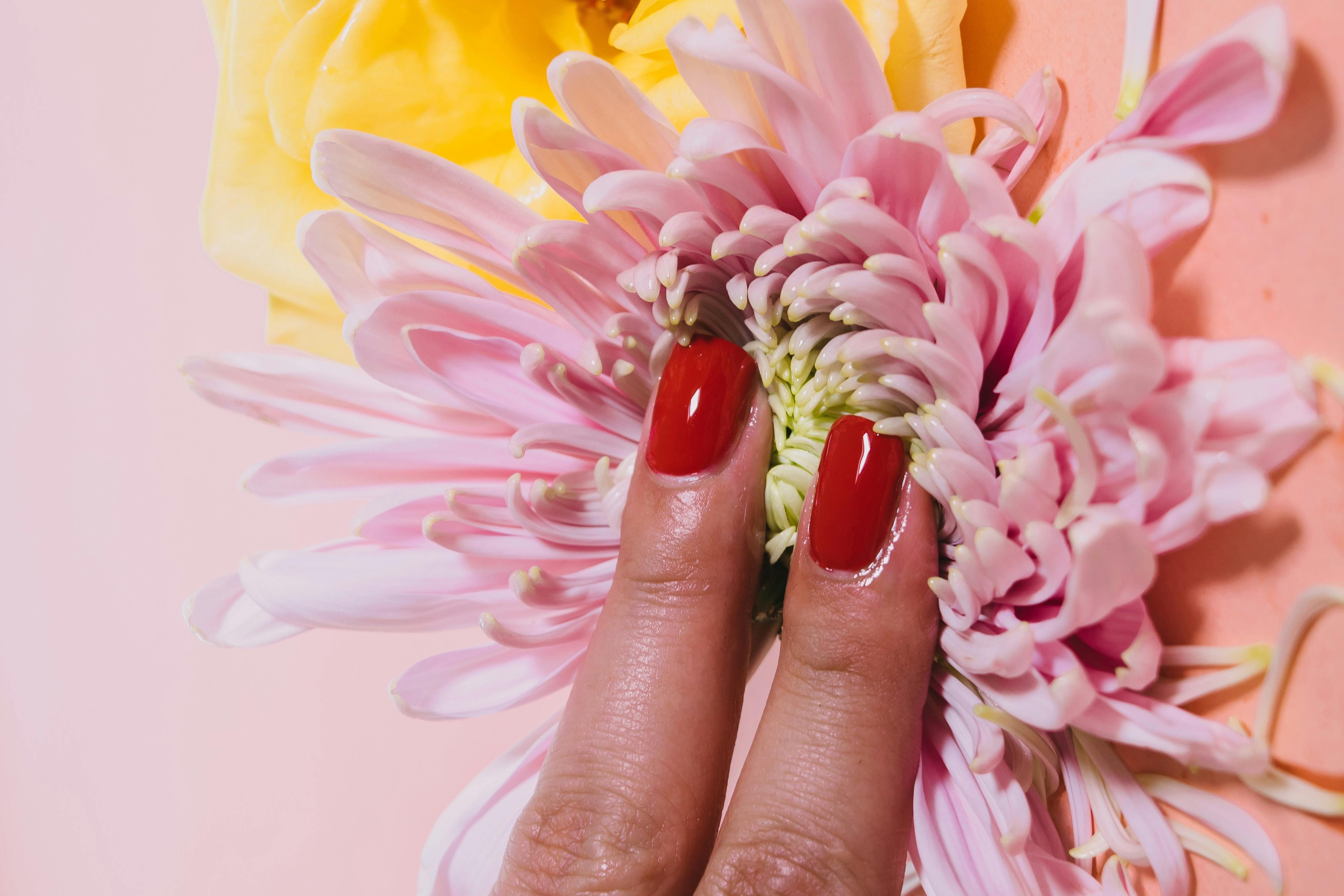 20 oct 2020 | leestijd: 5 min
Zó masturberen vrouwxn
Masturberen. We doen het allemaal, maar we doen het niet allemaal op dezelfde manier. Misschien is je laatste romantische escapade lang geleden of voel je je gewoon een beetje kriebelig door de Coronamaatregelen, één ding is duidelijk: we zijn allemaal uniek en dus ook onze voorkeuren voor, tijdens en na het masturberen. Drie vrouwxn vertellen over masturberen. Wat werkt er voor hen en wat niet!

Waar raak je opgewonden van wanneer je alleen bent?
Giulia (33): "Het ligt bij mij aan veel verschillende factoren of ik opgewonden raak. Als ik geluk (én genoeg tijd over) heb, raak ik opgewonden van een geur of een herinnering. Ook wanneer ik alleen ben en bijvoorbeeld ga douchen en mezelf een beetje aan het pamperen ben, raak ik opgewonden."

Kate (37): "Vooral het idee van vrouw-op-vrouw in porno vind ik opwindend.  Muziek, gedimd licht en een warm bad doen het ook goed voor mij."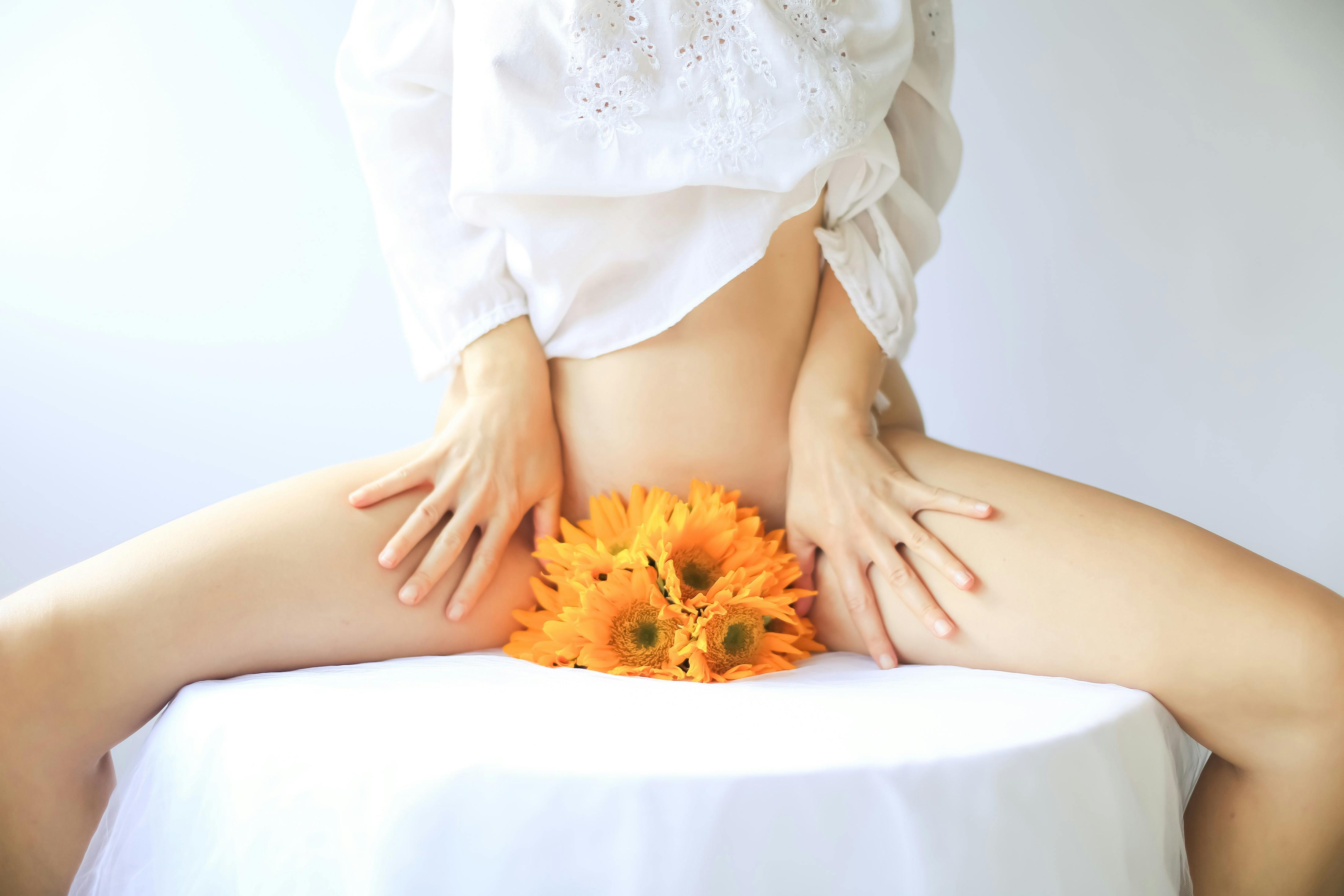 Kijk je naar porno? Zo ja, wat voor porno? En zo niet, waarom niet?
Jodie (27): "Ik kijk graag naar BDSM. Vooral het soort waar de onderdanige de dom moet pleasen in plaats van dat de onderdanige vastgeketend aan het bed ligt. Mijn voorkeur in dit genre gaat trouwens sterk uit naar vrouwen. Ik hou niet van mannen als onderdanige of dom. Voor mij is het BDSM spelletje tussen vrouwen een echte turn-on."

Kate: "Ik was een laatbloeier op het gebied van porno. Het was iets dat niet veel werd besproken in vrouwelijke kringen en zeker niet in die van mij. Om eerlijk te zijn trekt porno mij gewoon niet zo. De porno die wordt gemaakt voor mannen is echt totaal niet sexy en heel vrouwonvriendelijk. Daartegenover staat de porno die gemaakt wordt voor vrouwen, die weer te romantisch en niet sexy is. De industrie heeft nog een lange weg te gaan of ik zoek de verkeerde termen en genres op. Voor nu doet het gewoon niks voor mij."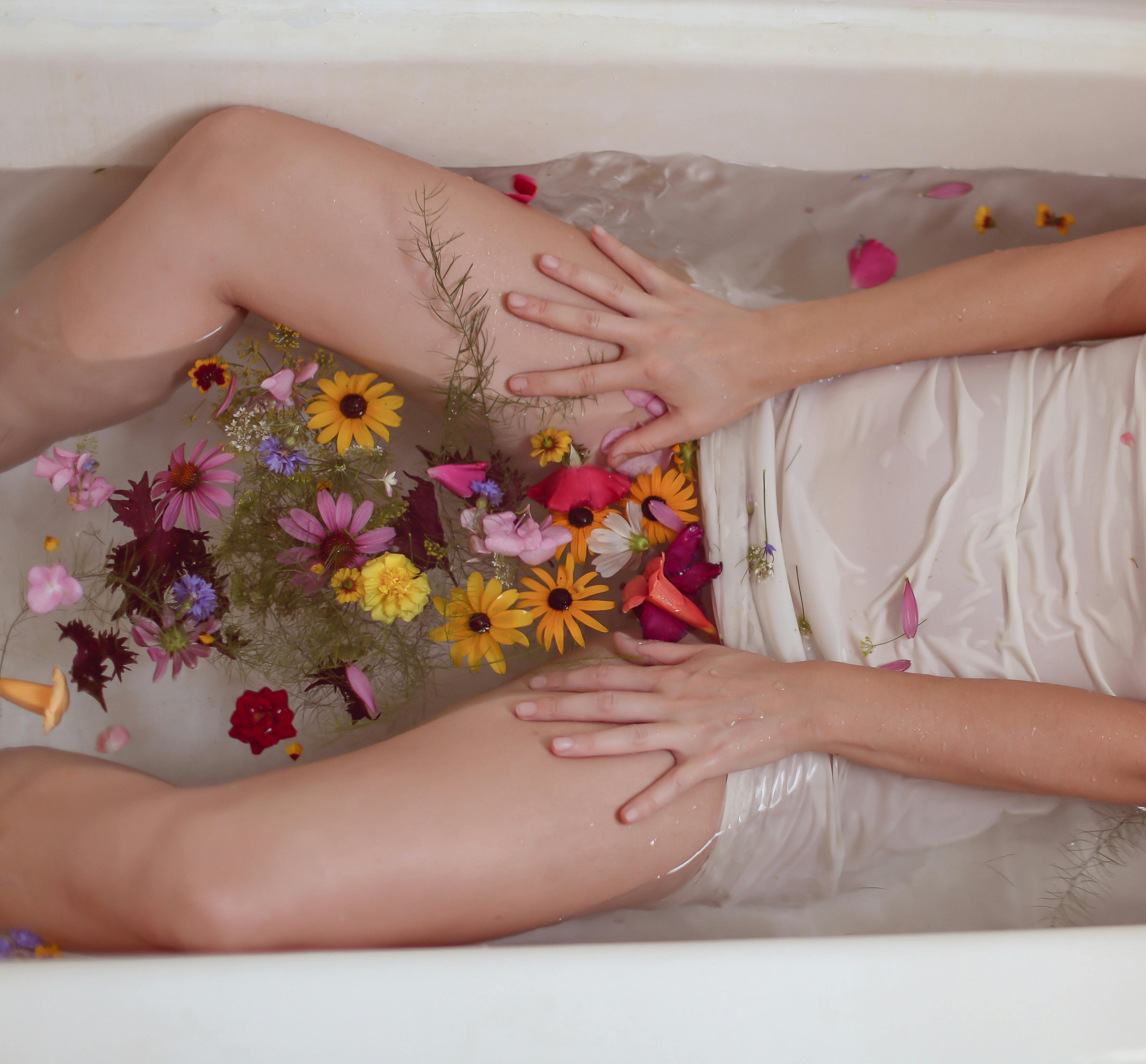 Van wat voor soorten beelden of geluiden raak je in de stemming? Maak je gebruik van porno, muziek, foto's?
Kate: Muziek! Muziekt doet 't 'm echt voor mij.

Jodie: "Soms speel ik een lied of afspeellijst af, demp het geluid van de porno waar ik naar kijk en geniet van mijn eigen samengestelde ensemble. Ik luister graag naar 'harde' muziek of sexy techno en deep house. Beats en de muziek zelf zijn vaker belangrijker voor mij dan de tekst. Fan fiction helpt mij ook om te fantaseren over meer extreme of niet bestaande dingen. Daarmee bedoel ik dat ik in mijn hoofd zelf kan bepalen over hoe expliciet elk dingetje kan zijn. Een vampieren beet-scène in míjn eigen hoofd is sexier voor mezelf wanneer ik de regie overneem en erop los fantaseer in plaats van naar zo een filmscène te kijken. Ook raak ik gefixeerd door specifieke bewegingen en/of gevoelens. De manier waarop iemands tepel schudt nadat de borsten op een bepaalde manier worden vastgegrepen of een bepaalde heupbeweging werkt heel goed voor mij."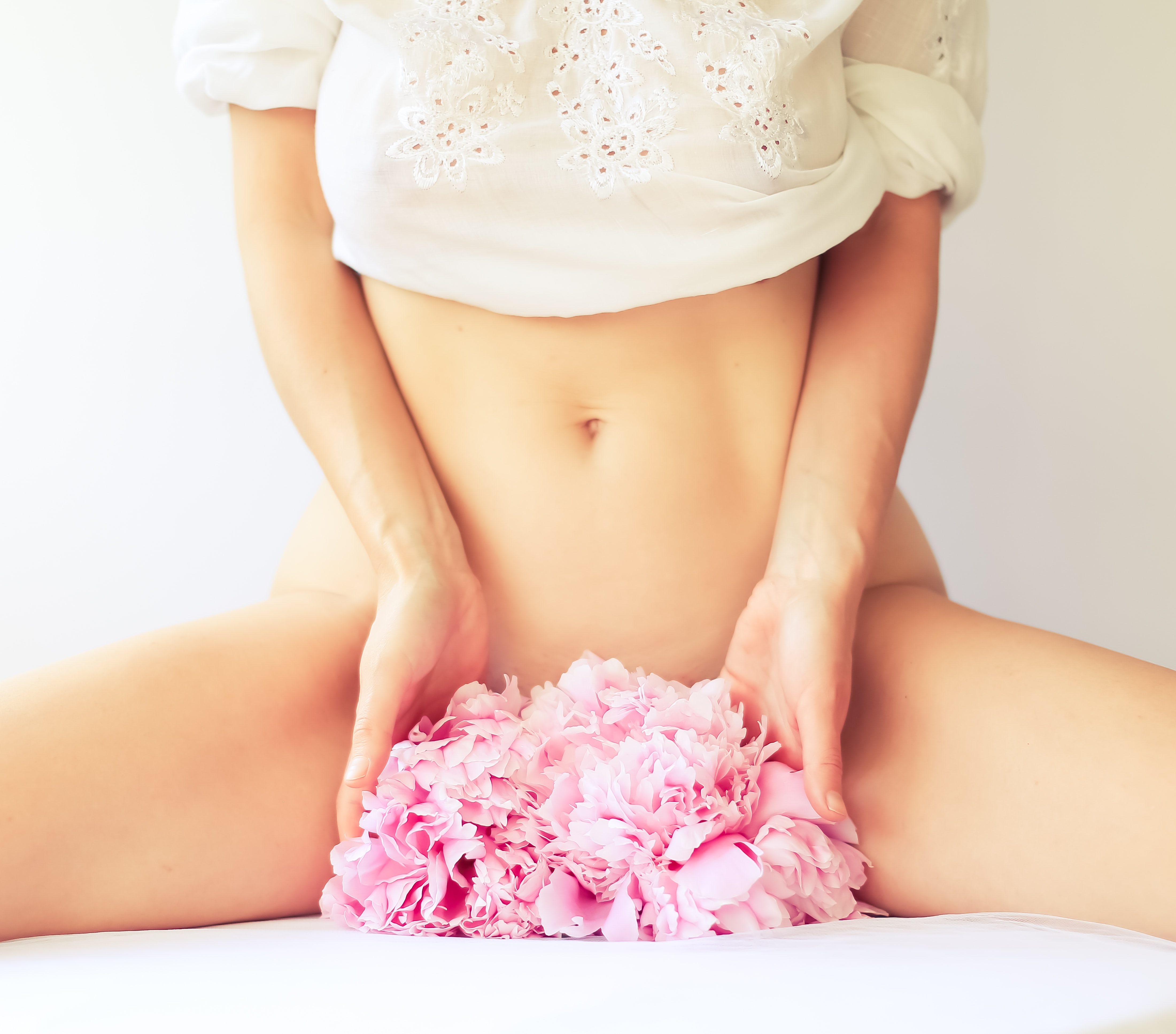 Speelt fantaseren een rol wanneer je aan het masturberen bent?
Kate: "Om heel eerlijk te zijn ben ik nooit zo goed geweest in solo-seks. Ik doe het af en toe. Het is niet iets dat ik nodig heb en vaak moet doen. In tegenstelling tot masturberen is seks met iemand wel iets dat ik nodig heb. Ik kom dan namelijk altijd klaar. Als ik het bij mezelf doe voel ik niks maar wanneer iemand anders het bij mij doet, is het fantastisch. Fantaseren, seksspeeltjes en porno laten mij koud. Wat seks met een persoon voor mij zo geweldig maakt, is de connectie met een ander lichaam. Ik geniet van een orgasme omdat het mij en mijn lichaam goed laat voelen, niet omdat het seksuele spanning loslaat."
Jodie: "Het verschilt heel erg per keer. Mijn fantasieën zijn erg uitlopend. Ik fantaseer er in ieder geval op los!"

Zit er een groot verschil in wat je fijn vindt tijdens het masturberen dan wat je in het dagelijkse leven fijn vindt?
Kate: "Jazeker, ik definieer mezelf in het dagelijkse leven als heteroseksueel maar wanneer ik masturbeer, kijk ik graag porno met alleen maar vrouwen."
Giulia: "Ik heb veel gekeken naar porno waar er sprake was van bijvoorbeeld verkrachting of onderdanigheid. Dit zijn natuurlijk niet dingen waarover ik in het dagelijkse leven te spreken zou zijn. Het is iets dat mij opwindt in het moment. Door masturbatie heb ik geleerd hoe mijn lichaam werkt en ik vraag een partner om ditzelfde te doen. Ik leer hun hoe mijn lichaam werkt."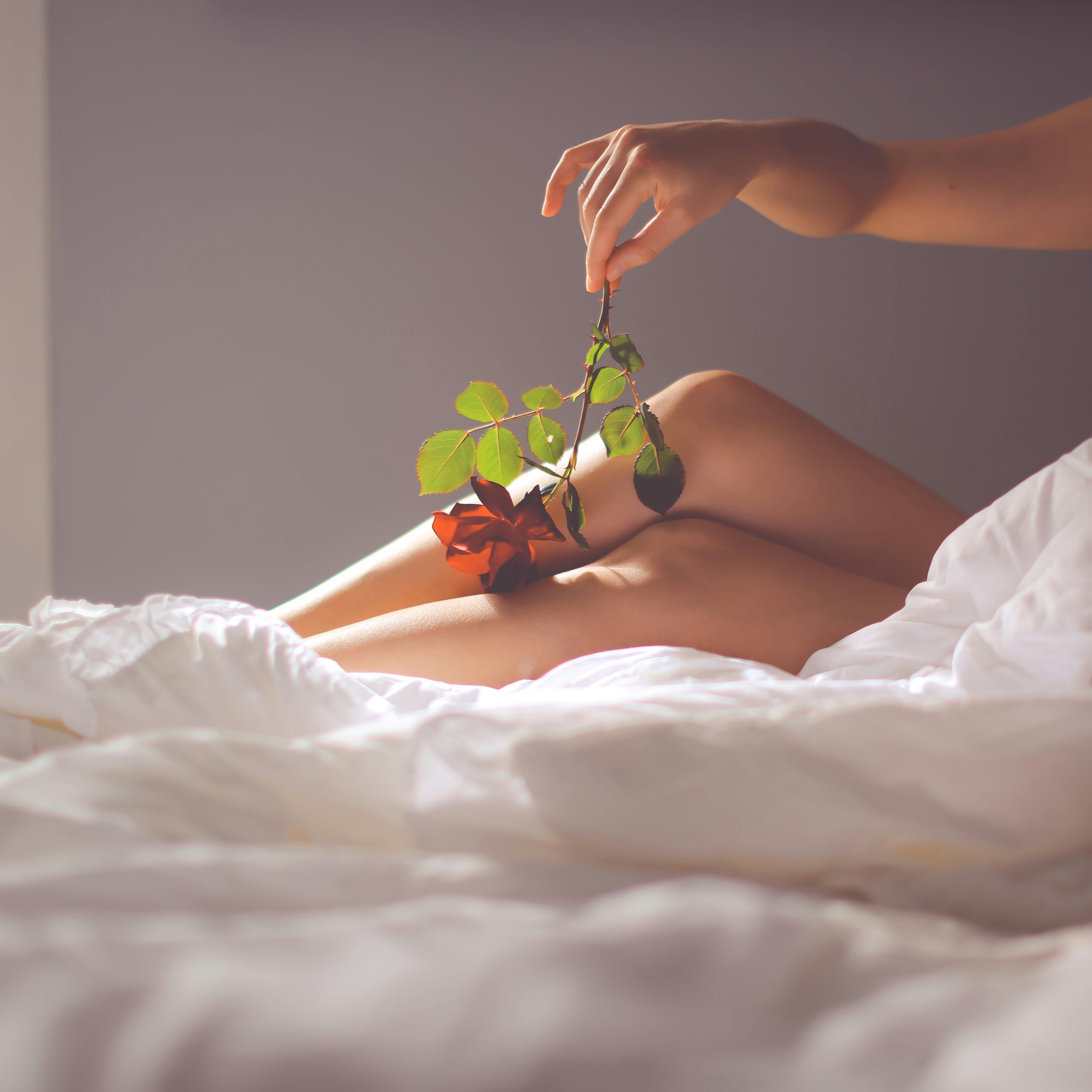 Wat heb je liever: je eigen vingers of seksspeeltjes?
Jodie: "Het liefst mijn eigen vingers! Ik heb af en toe een dildo en een vibrator gebruikt. Het voelt heel fijn hoor, daar niet van, maar ik heb het niet nodig. Meestal stimuleer ik mijn clitoris totdat ik mijn hoogtepunt bereik, maar ik hoeft niet per se elke keer dat ik masturbeer, klaar te komen.
Giulia: "Beide! Seksspeeltjes brengen je op een andere manier naar een hoogtepunt, net zoals vingers dat ook op hun eigen manier doen. Met je vingers voel je echt jezelf en je eigen aanrakingen."
Kate: "Speeltjes. Ik heb een vibrator voor noodgevallen wanneer de man in mijn leven weg is voor langer dan een week! Mijn vingerwerk is nooit echt je van het geweest. Ik heb altijd veel meer baat bij iemand die achtjes bij mij draait."
Bovenstaande blog betreft een vrije vertaling van de engelstalige blog van Emily Bernstein genaamd 'What Womxn Want - A Closer Look At Self-Pleasure' , die je hieronder kunt lezen.
Thanks to womxn such as Lena Dunham, whose quirky sex scenes on the hit HBO show Girls have been labeled as "controversial", we've seen that, yes, womxn do masturbate – and not just silently under our duvets. Whether it's been a while since your last romance, or Corona times just have you feeling antsy, one thing is clear: we are all unique, and so are our preferences. What do womxn really enjoy when they're alone? We spoke to three ladies to find out.
 
So, what gets you excited when you're alone?
Giulia (33): "It depends on the time of the month, the weather, my schedule, and so on. If all the planets are well aligned and I have enough time, I get excited by a smell, a memory, by the fact I am alone, if I'm putting moisturizer after the shower, if I'm in the shower […]"
Kate (37): "Mainly the idea of something girl-on-girl, music and lowlights, and every time after a bath."
Do you watch porn? If so, what kind do you like and why? If not, why not?
Jodie (27): "I enjoy watching BDSM videos, especially where submission is achieved through the giving of orders rather than physical restraint, but this is where my preferences veer strongly towards [Female-Female]. I do not enjoy seeing men as doms to women, nor women being doms to men. However, between women, bruises and marks, spanking, flogging, collars and such are a turn-on."
Kate: "I was a bit of a late starter into porn. It's not something that is really discussed in female circles (mine anyway) and to be honest there's not much that really appeal to me. Porn made for men is totally unsexy, porn made for women is too romantic and unsexy. I think the industry has a long way to go – either that or I'm looking in the wrong places.  Either way, I feel that it doesn't really do it for me."
What kinds of images or sounds excite you? Do you use external resources (e.g. porn/music/pictures/etc.)?
Kate: "Music music music.  That's a killer for me – in particular Lovage – Music to Make Love to Your Old Lady By. Forget the sexist title, it's pure sex music. That and Que Sera by Wax Tailor, Radiohead and we are now branching out into hip-hop."
Jodie: "At times, I will play a given song or playlist, and mute the porn so I can create the pairings I want. I like to listen to 'hard' music or sexy techno/deep house. Beats and the music itself are often much more important than lyrics. Fanfiction also gives me a chance to fantasize about more 'extreme' (or non-existent) things without the much stronger impact that an uncontrolled visual representation would have, i.e. in my brain, I can modulate how explicit any aspect is (knife play can be much hotter when I'm directing the scene in my brain, and vampire bites can't really be replicated well on video unless production value is through the roof!). I get a little 'fixated' on specific movements or feelings. The way someone's nipple jiggles after the boob is grabbed a certain way, a hip movement, etc."
How does your imagination play a role when you pleasure yourself?
Kate: "In honesty, I have never been so great at solo-sex. I do it, but not so often – it isn't something I need on a regular basis. Sex however is something I need to have regularly. When I orgasm (and I have no problems here), it's always with someone else. It's a bit like tickling yourself. Doesn't really work. Imagination, sex toys, porn, it all leaves me a bit cold because the excitement of sex for me is the connection with another body. An orgasm to relieve sexual tension is one thing, but it's not really an orgasm for me, just a body thing."
Jodie: "Interestingly, it varies a lot. Sometimes I feel like I'm an external spectator, sometimes I identify with a man in a straight scene, sometimes I identify with a woman in a lesbian scene, sometimes I even identify with the woman in a straight scene."

Does what you like when you're pleasuring yourself differ greatly from what you like in real life? How so?
Kate: "Yes. I would define myself as heterosexual but when I pleasure myself it's usually lesbian images and so on."
 Giulia: "I remember entertaining myself with weird stories of rape, constrictions, submission, which I would NEVER do for real, but it turned me on in that moment. For the rest, pleasure is pleasure and what I do with myself actually taught me a lot on what I love and how I love things to be done. Through masturbation I learned how my body works and I started asking it in bed."
Fingers or toys? Why?
Jodie: "Fingers mostly! I have very occasionally used a dildo and my girlfriend's vibrator once - they're enjoyable, but I just… don't feel like I need them? It's much less about the physical stimulation for me, and much more about finding the right 'trigger'. It's usually only clit stimulation until it works (sometimes it just doesn't happen!). Very occasionally clit plus digital penetration, but I'm generally a bit too lazy for that, when the simpler version still works."
Giulia: "Both. Toys reach points you can't otherwise, fingers are your never-more-without tool (and with fingers you feel your skin, your pleasure […]"
Kate: "Toys. I'm really bad at fingers, always have been. Have always needed someone else's fingers. I have a vibrator for emergencies when my chap is away for more than a week!"
What do you like when you're alone? Let us know!